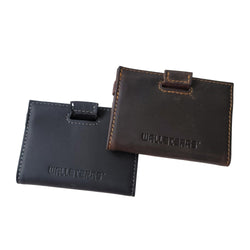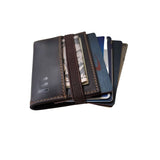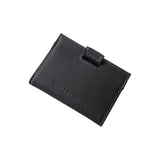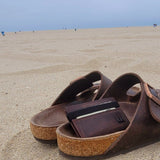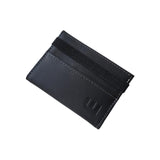 Minimalist Card holder with RFID protection - POKET-R2
POKET-R2- Horizontal style mini card holder - Holds up to 12 cards  and a couple of folded bills. 

Holds up to 12 cards and emergency cash 
Crazy horse leather inside and outside sandwiching  RFID lining and creating a layer  front and back to protect your cards.
2.4" x 3.4"