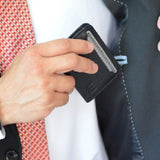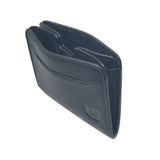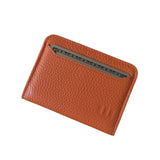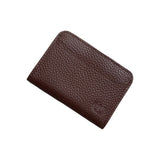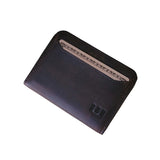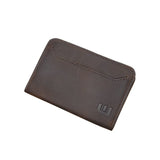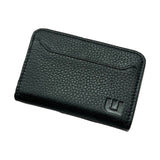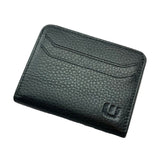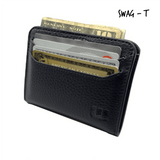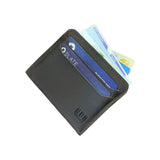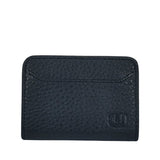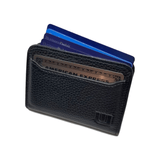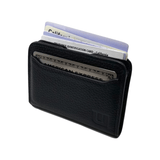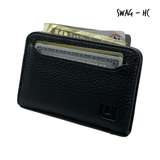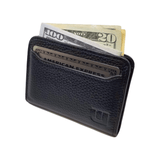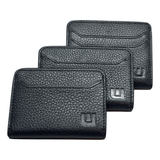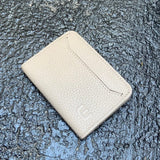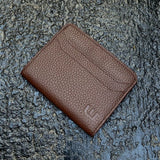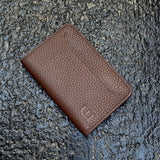 Minimalist Front Pocket Wallet - Swag
Introducing  "Swag" A minimalist wallet with a bold self-assurance of style and attitude.
 "Swag"  brilliantly simple and sleek design. A streamlined cardholder that has space for your most important cards and more space for your cash.
Inside you will see three pockets, how to use them is up to you to decide. 
Did I mentioned that this wallet is only  2.9" x 3.9" in size? 
"Swag" has two exterior quick access slots for your most used card(s) or ID. 
Made from full grain leather in a beautifully subtle pebble texture, you will love "Swag" at first sight.  
Swag Minimalist - 2.9 x 3.9 -    Swag HC - 2.9 x 4.3 --- Swag T - 3.25 x 4.125
SWAG-HC  -

 High Capacity Card Holder 
SWAG-HC

 - It's  just a little wider giving the inner pockets more room to hold more.
2.9" X 4.3"
Perfect for professionals that  would like to carry more than just a few business cards.
Holds more than 16 cards and cash.  
SWAG-HC  is versatile card holder/ wallet.
RFID PROTECTED
           SWAG - T 
Swag T is taller allowing room for two slots in each side that hold a minimum of 2 cards per slot.



3 Inner pockets - The pockets are deeper so holding cash , receipts or business cards is not a problem .
RFID Protected
High Capacity and cash friendly 
3.25" x 4.125"
Swg Minimalist - 2.9 x 3.9 -    Swg HC - 2.9 x 4.3 --- Swg T - 3.25 x 4.125