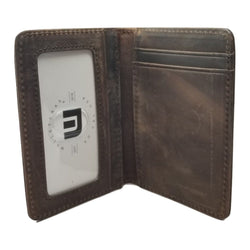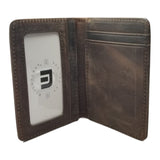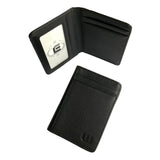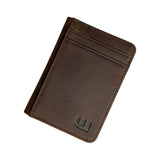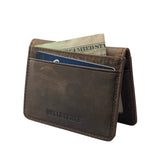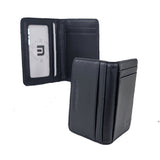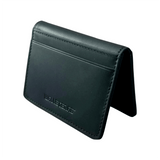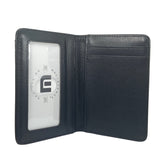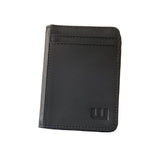 Front Pocket Wallet with RFID Protection and ID Window - S1
Double Espresso S1 - Front Pocket Wallet with RFID Blocking. 
Small and Slim: Double Espresso - S1 measures an outstanding 2.9" x 3.9" x .3" inches  with rounded edges to slide perfectly into your front pocket.

Convenient Access: With three front slots to access your most used cards.

Two slots in the back, One to hold folded cash and one for driving documents. 

ID Window 


Two Internal Pockets 

RFID? We got you covered!! Each slot is fully lined front and back with RFID Blocking lining to protect your cards. 
If  you are looking for more styles and different leather click here