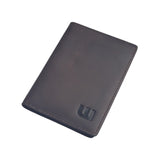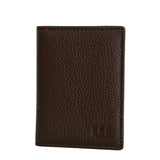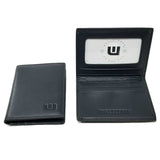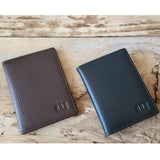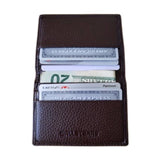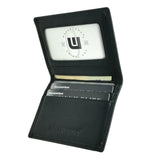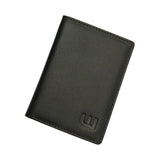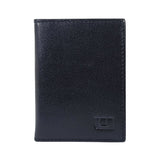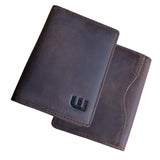 WALLETERAS Bifold Front Pocket Wallet With RFID Blocking - Americano
           Bifold  Front Pocket Wallet With RFID Blocking
Wallet and Credit Card Holder - In the digital world we live in today, no longer do we have to carry our loyalty cards, all of our credit cards, lots of cash and coins, and all the old receipts! With room for up to 6 credit cards and an ID, this sleek and modern front pocket wallet is perfect for both men and women
Best Wallet For Travel - Never use a back pocket wallet when traveling, secure your important documents in your money belt, carry only what you need for the day in your front pocket wallet. Constructed from top grain leather, this simple and sophisticated wallet is small yet mighty. It's so comfortable to wear you might forget you even have it.
Slim Design- The minimalist design is perfect for a clutter free lifestyle. The traditional bi fold feature is familiar and classic but the technology it uses is modern. It measures 2.9" x 4" x.3 "