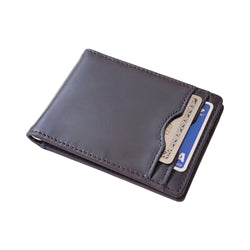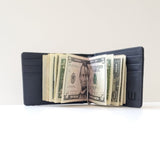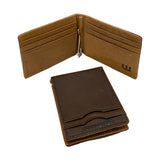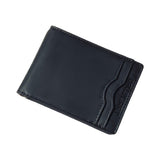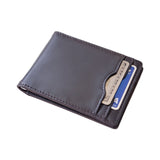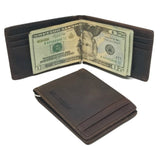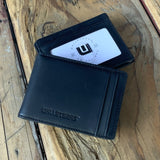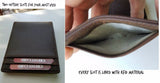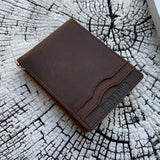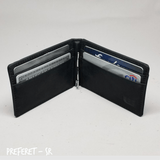 RFID Bifold Wallet With Money Clip in Crazy Horse Leather
HIgh Capacity Wallet with Money Clip - PREFERET
 MC
Because of its size you can call it a FRONT POCKET WALLET.
It measures 4.2 x 3 x .4 inches.
Because of what it holds you can call it a HIGH CAPACITY WALLET
Six inside slots for all your credit cards
Two outside slots for your most used credit cards
Two inside pockets for... when you need more storage
One outside pocket for insurance cards, business cards, etc..
One  ID WIndow
Holds Up to 12 cards. ID and cash
Because it's fully lined with RFID lining including every pocket and slot you can call it..  RFID WALLET
Because of its spring money clip you can call it  a MONEY CLIP
Whatever you want to call it, it's up to you. But I am sure you will call it MY FAVORITE WALLET
SR Model is smaller holding up to 10 cards, ID and cash.