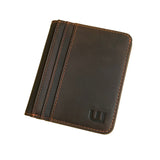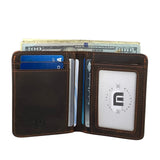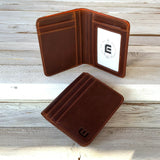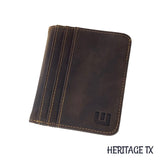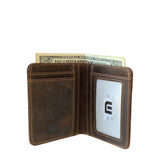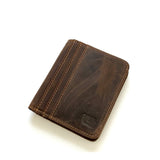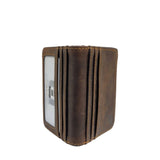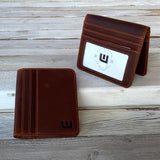 Two ID Bifold Leather Wallet - Heritage TX
Heritage TX - Two ID Bifold Leather Wallet with RFID Protection.
Based on our best selling front pocket wallet and by customers' suggestions;  we bring you Heritage TX  with a bill compartment but still  a small in size. 
Heavy duty stitching, reinforced slots and RFID protection you will love Heritage TX by WALLETERAS. 
 Not for those looking for the skinniest wallet out there. 
RFID Protected
Heavy Duty Stitching
Reinforced Slots
Currency Compartment
Two ID Windows
Nine Slots / Two of them deep
Two Pockets
3.5 x 4.125