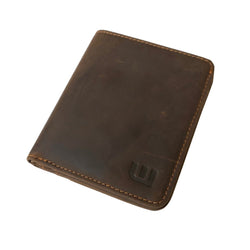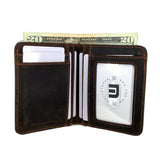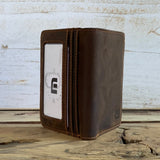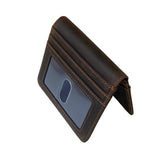 WALLETERAS Bifold Two ID Brown Leather Wallet - Heritage TX1
HERITAGE TX1 - A small bifold leather wallet for those that like the front of the wallet to be clean, nothing but leather.  
Crazy horse leather for a worn vintage look
RFID Lining in every pocket front and back.
 Contrasting stitching in a red/orange color 
2 ID windows inside/outside 
Back pocket for driving docs/ receipts/ etc. 
8 to 11 Cards 
Currency  compartment  and
Ripstop lining to reinforce behind the slots and pockets.
 4.125" x 3.5" x .5"
 You will love TX1